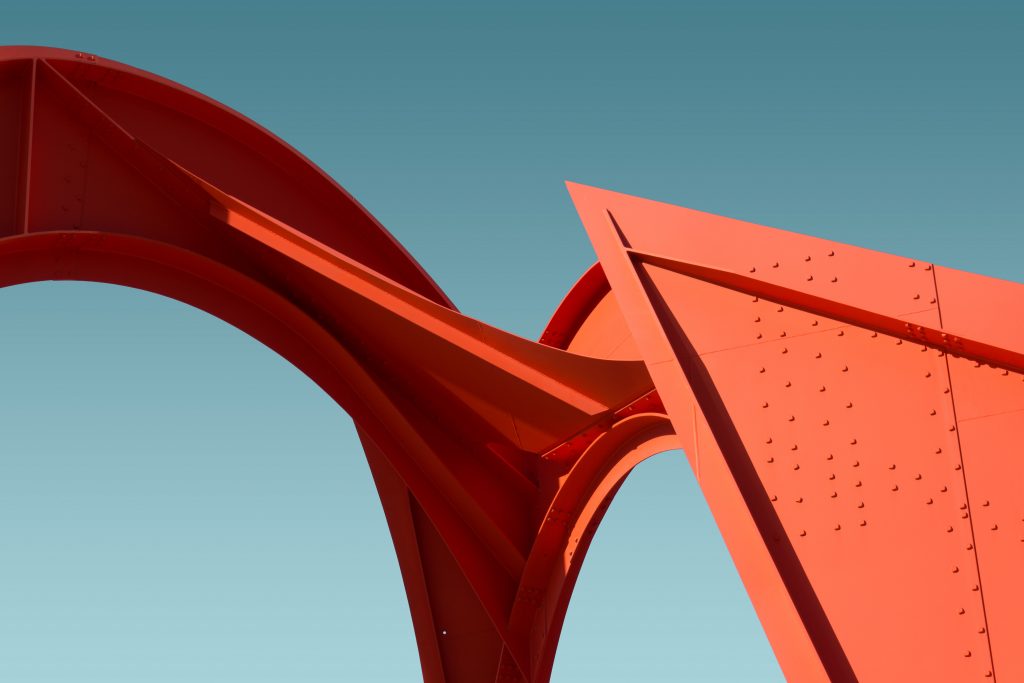 Industrial assets degrade over time, and corrosion is the primary culprit. In fact, the cost of corrosion is estimated to be around $2.5 trillion globally, roughly 3.4% of global GDP. 
Corrosion, UV damage, chemical burns, and natural wear and tear have created a $81.5 billion dollar industrial coating industry that's expected to grow 3% in seven years. The largest industries that require protective coatings include:
Automotive
Electronics
Oil & Gas
Marine
Power Generations
Mining
Aerospace
"General Industry"
If you own or manage industrial assets, it's important to find the right paint for your project — getting the wrong coating could lead to a million dollar mistake.
In this guide, we'll start by defining the popular characteristics to look for in industrial paints. Next, we'll take you through the most common types of coatings by chemical makeup. Finally, we'll recommend the top industrial paint manufacturers in the U.S.
If you simply want recommendations for the best paint manufacturers to work with — the folks with the highest quality service at the best price — reach out today. We'll connect you with top-rated industrial paint manufacturers.
We've cover the following topics in this article:
Properties of Industrial Paint
Before you buy an industrial paint system, it's important to consider what you need to paint to actually do.
Is this coating for a highly trafficked area? How hot does the surface get? Is it submerged in water or chemicals? Does the overall appearance matter to you?
We could spend all day writing out questions to ask — but it's better to go to a professional coatings expert who will ask you these questions to determine the right industrial coatings for your project.
Instead, let's review the most common industrial paint properties asset managers want.
Corrosion resistant paint
Corrosion resistance is the most common property asset managers look for in their industrial paint. Corrosion or oxidation is a natural process that occurs in steel and concrete assets over time – it's a question of when, not whether an asset will corrode over time.
Corrosion resistant paints prevent corrosion through a variety of mechanisms.
Anti-static paint
Static can build up in certain industrial environments, and if you don't have a coating with anti-static properties, heat and static can result in an explosion or fire.
Anti-static paint minimizes static electricity from sensitive substrates and surfaces through high voltage tolerance and low dissipation.
Chemically resistant paint
Acids, alkalis, oils, and other chemicals can build up in chemically charged environments.
Chemically resistant coatings are perfect for oil refineries, railroad tankers, storage tanks, and other facilities that store volatile materials.
Flame retardant and heat resistant paint
Flame retardant coatings are designed to reduce the spread of fires when exposed to high temperatures. These coatings need to meet ISO and UL standards. The most common type of flame retardant coatings include intumescent paint and cementitious paint.
Meanwhile, heat resistant coatings are designed to resist damage from sustained high temperatures.
The key difference between these two types of coatings is that flame retardant coatings prevent the spread of fire after a fire has occurred, while heat resistant coatings protect the structure itself. Both types of coatings might be used on a single asset (e.g. flame resistant finish and heat resistant primer).
Abrasion resistant paint
Abrasion resistant paints are specifically used to protect substrates and surfaces from normal wear and tear. Areas that are highly trafficked in a facility or components of a product that brush together often use abrasion resistant coatings.
Waterproof paint
Waterproof paint causes water to bead-up on its surface. These types of coatings prevent water from leaking through to the substrate of an asset.
UV resistant paint
You might not realize it, but UV radiation can damage steel and concrete assets, causing corrosion and damage.
UV resistant paint is essential for assets that are exposed to direct sunlight.
A note about the properties of industrial paints above
None of these properties are mutually exclusive. For example, you can find a coating that's both corrosion resistant and waterproof. You can find coatings that are UV resistance and chemical resistance.
The important thing is that you recognize what properties you need in your coating and work with an industrial coating manufacturer that can satisfy your technical requirements.
Types of Industrial Paint
Industrial paints can have a variety of properties to meet your needs. Once you've identified what you need your coatings to do, it's time to investigate the different types of industrial coatings available on the market today.
Aluminum paint
Aluminum coatings offer excellent corrosion resistance. By forming a coating around the substrate (usually steel), aluminum coatings prevent oxidation by oxidizing in place of the substrate or surface of your asset.
Benefits of aluminium coatings
More resistant to corrosion in the atmosphere than zinc coatings
Priced competitively compared to similar products
One of the strongest, most ductile materials available
Oxidation and sulfidation resistance
Disadvantages of aluminium coatings
Soft metal with weak abrasion resistance
Not suitable for seawater environments
Applications for aluminium coatings
Areas that need to withstand heat
Areas that need to withstand humidity
Areas that need to withstand chemicals
Alkyd paint
Alkyd paint is a complex oil-modified polyester that's used for film in some paints and clear coatings. Alkyd paints were popular in the early 20th century, but new alternatives have emerged for industrial applications.
This type of paint is mostly used in low-performance industrial applications and interior paints for residential use.
Benefits of alkyd paint
Water resistant
Flame resistant
Corrosion resistant
Cost effective
Disadvantages of alkyd paint
Relatively outdated polymer technology
High levels of VOC
Hazardous waste disposal needed
Applications for alkyd paint
Typically not suitable for industrial environments
Ceramic paint
Ceramic paints consist of non-metal materials with high melting points. They are typically used in the automotive industry to detail vehicles. They're particularly relevant in luxury and high-end car brands, because they offer a hydrophobic coat that prevents dirt, grim, and rust.
For OEM manufacturers, ceramic coatings are particularly relevant.
Ceramic paint advantages
UV protection
Chemical resistance
Hydrophobic and water resistant
Heat resistant
Glossy finish
Ceramic paint disadvantages
Applications
Automotive (particularly high end and luxury vehicles)
OEM
Aerospace
Defense
Oil & Gas
Epoxy coatings
Unlike other coating systems, epoxy coatings contain two components: a resin and a hardener. When these two components are mixed together, a chemical reaction occurs and a strong bond is formed, resulting in a strong, chemically resistant paint.
Epoxies are commonly used for floor coatings because of their excellent abrasion and chemical resistance.
Epoxy coating advantages
High tensile strength
Excellent adhesion
Chemical resistance
Heat resistance
Anti-static
Epoxy coating disadvantages
Industrial-grade epoxies can be expensive
Typically longer curing times
Strict use conditions for maximum performance
Cracking may occur
Epoxy applications
Flooring and high traffic areas
Marine
Aerospace
Petrochemical
Oil & Gas
Fluoropolymer coating
Fluoropolymer coatings have non-stick properties that make them attractive in a variety of industries. However, they're particularly well suited in OEM applications(e.g. non-stick pans).
One of the most popular brands of fluoropolymer coatings is Teflon, which specifically contains PTFE, one of the first known fluoropolymers.
Fluoropolymer coating advantages
Friction resistance (non-stick)
Chemical resistance
Water resistance
Fluoropolymer coating disadvantages
Price
Unweldable
Not easy to use in mass production
Fluoropolymer coating applications
OEM
Electrical wiring and components
Cookware
Polyaspartic coatings
Polyaspartic coatings are the new kid on the block. Introduced in the early 90s by Bayer, polyaspartic coatings were originally used to protect steel bridges and similar assets in harsh environments. Today, they're often used in garage and concrete flooring applications.
They exhibit several key advantages
Polyaspartic coating advantages
Rapid cure times
Versatile material with decorative elements
Durable, abrasion resistant
Polyaspartic coating disadvantages
Not breathable
Absorb moisture
Short pot life
Expensive
Relatively weak acidic and chemical resistance
Slippery when wet (if not modified)
Polyaspartic coating applications
Industrial flooring (garages, concrete, etc.)
Bridges
Rail cars
Polyurea coating
Polyurea coating is a two component material derived from a chemical reaction between isocyanate and a synthetic resin. These coatings offer high elasticity, flexibility, and durability, making them a great option when waterproofing is required. It can be used for a variety of wooden, concrete, and steel assets.
Polyurea coating advantages
Fast cure times
Chemical resistance
Abrasion resistance
Waterproof sealing
Stable in harsh weather and environmental conditions
Polyurea coating disadvantages
Strict surface preparation requirements
Strict formulation requirements
Strict primer requirements
Aromatic polyurea coatings may react to UV / sun exposure
Polyurea coating applications
Automotive
Marine
Water tanks
Pipelines
Polyurethane coatings
Polyurethane coatings are similar to polyurea coatings, but they're derived from carbamates. They are characteristically customizable, durable, and elastic. A key difference between epoxy and polyurethane is that polyurethane coatings are relatively soft (although they can be formulated in various ways to change their properties).
Polyurethane coating advantages
Elastic and flexible
Resistant to freezing
Water resistant
Resistant to oil and grease
Bonds easily
Polyurethane coating disadvantages
Less durable than epoxy coatings
Poor storage stability
Less alkali resistant than other options like epoxy
Expensive
Odor
Polyurethane coating applications
Aerospace
Pipelines
Roofing
OEM
Zinc coatings
Zinc coatings are most often used as primers in galvanic protection systems. Zinc coatings act as a "sacrificial" primer, because the zinc is consumed during oxidation. Essentially, zinc coatings are absorbed during corrosive activity, rather than your asset.
Zinc coating advantages
Easily bond to different surfaces
Strong corrosion resistance
Long lifespan
Low cost
Zinc coating disadvantages
Doesn't hold up in high temperature environments
Usually needs to be paired with an industrial top coat
Difficult to apply top coats due to moisture and curing requirements
Zinc coating applications
Marine, seawater
Tank lining
Petrochemical
Power & energy
Railcar
Industrial finishes vs. industrial primers
There are many different types of industrial coatings, but they're not mutually exclusive. You can mix and match these different coatings to fit your needs and applications. In fact, in most applications you need both an industrial primer and an industrial finish.
Industrial primers are applied directly to a bare substrate, while the industrial topcoat is applied over the primer.
Let's look at an example:
Zinc-rich primers are commonly paired with a durable epoxy finish — where the zinc primer provides more corrosion resistance, and then epoxy finish provides additional abrasion and chemical resistance. Combining the strengths of your industrial primer and finish lead to a complete industrial coating system that will last for years.
Industrial paint manufacturers
While there are hundreds of industrial paint manufacturers and distributors throughout the United States, we're going to look at two of the largest: PPG and Sherwin Williams. Both companies are multi-billion dollar options, so you're likely to come across their products.
PPG has its own website dedicated to its commercial product line called PPG Industrial Coatings. Sherwin Williams has a similar website called Sherwin Williams Industrial Coatings. We'll look at the most common product offerings within both these sites to give you a survey of the different coating systems available on the market.
PPG's industrial coating offerings
PPG offers a variety of electrocoat, liquid coat, UV resistant, and powder coating formulations. You can choose coatings based on your assets' substrate: aluminum, magnesium, steel, plastics, or wood.
PPG offers specialized coatings for the following industries:
Automotive
Building materials
Consumer products
PPG ships across the world, but you can also see the coatings available in your particular region using their pre-built features.
Sherwin Williams' industrial coating offerings
Sherwin Williams offers products based on the industry you're in, rather than specifying the type of formulation or product used.
You can choose coatings from the following industries:
Aerospace
Automotive
Coil and extrusion
General industry
Industrial wood
Packaging
Marine
Architecture and specifiers
Once you've chosen a particular industry, you can narrow your search by chemistry (e.g. epoxy, polyurethane, alkyd), certifications and approvals (e.g. BMS 10-83N), whether the coating is for interior or exterior use, and product type (e.g. clear coat, additive, cleaner).