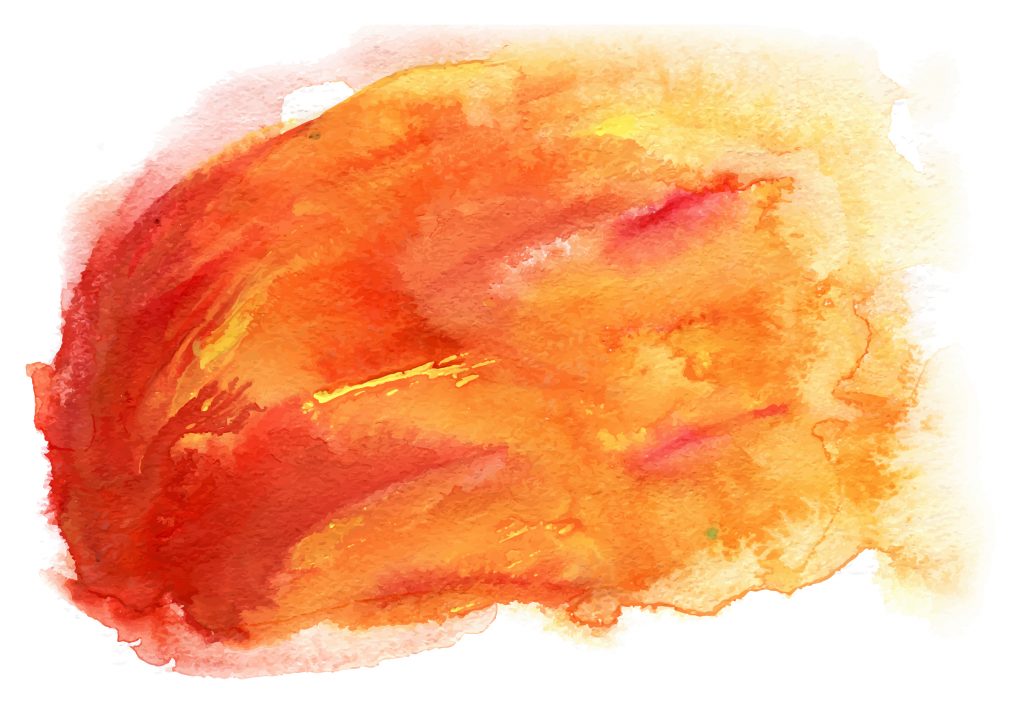 Paints and coatings play an important role in protecting people and property in a structural fire event.  Specifically, fireproof paint provides a heat-insulating barrier that controls fire spread and preserves structural steel strength.  
The world of fireproof coatings is complicated and filled with a variety of terms and building codes you need to understand in order to purchase the right coating.
In this article you'll learn:
The difference between intumescent and cementitious coatings
The differences between fire resistant and fire retardant paint
ATSM & UL building codes for fireproof coatings
How to select a fireproof coating
The best fireproof paints for 2021
How to connect with top-rated fireproof experts
Want advice straight from the experts? Reach out to CDN Paint today and tell us about your fireproofing project. We'll connect you with a top-rated fireproof coating expert. 
Before we get too far it, it's important to know the difference between the two most popular fireproof coatings on the market today: intumescent paints and cementitious coatings.
Intumescent Coatings vs. Cementitious Coatings
Cementitious Coatings
Historically, cementitious coatings were the preferred method of fireproofing — in fact, these cementitious coatings date back to ancient Egypt. As the name suggests cementitious coatings contain Portland cement, providing resistance to corrosion and flames. 
These thick coatings are applied over structural elements that are generally out of sight. That's because unlike intumescent paint, cementitious coatings are not exactly "aesthetic." Cementitious coatings, while relatively inexpensive compared to intumescent coatings, usually are applied in more than one layer, which increases cost.
Moreover, cementitious applications should be limited to low humidity or low vibration locations. High moisture levels can cause corrosion, creating voids between the coating and substrate steel. This means coatings may completely detach from the steel or otherwise reduce fire protection.
Vibration, perhaps caused by moving heavy equipment over production floors, can also cause separation between the coating and underlying structural elements.
Cementitious coatings are an old (maybe ancient) technology, and it's worth exploring the new formulations that have become industry standards.
Intumescent Paint
Intumescent paints have the ability to expand and form a solid phase char when subjected to heat (think of a marshmallow over a campfire) thereby insulating the underlying material from rising temperature and dangerous flames. Intumescents require significantly less coating than cementitious coatings, because the actual fireproofing comes from the chemical reaction, i.e., the char.
These coatings, depending on their manufacturer, have the ability to be applied by air or airless spraying or rolling. Some may also be applied by brush.
The effectiveness of a solid phase char in protecting flammable substrates is dramatically demonstrated in this video featuring a corrugated cardboard substrate. 
As noted above, intumescent coatings also contribute to passive fire protection by lowering temperatures, diluting oxygen through non-combustible gases, and by providing an impervious surface layer to keep oxygen from reaching the flammable substrate.
Intumescent paints and coatings also slow the heating of steel in a fire event, thereby extending active response time before a significant structural failure or collapse occurs.
Lastly, intumescent paints can also be aesthetically pleasing, where cementitious coatings look like, well, cement.
For all the reasons about, intumescent paints are the industry standard — let's take a closer look at the difference between fire resistant and fire retardant paints.
The Difference Between Fire Resistant and Fire Retardant Paints
Here are a few quick definitions…
Fire resistant coatings: Coatings designed to resist catching fire and adhere to ASTM E119 standards
Fire retardant coatings: Coatings designed to self-extinguish once they catch fire and adhere to ASTM E84 standards
Think of it this way: fire resistant coatings prevent heat and oxygen from combusting into flame, while fire retardant coatings slow the spread of flame once a fire has broken out.
Let's dig deeper into each type of coating to discover which is right for your application. If this is getting a little too complicated, we're happy to connect you with a top-rated industrial coatings professional that specializes in fireproofing today! 
Fire Resistant Paint
Fire resistant (or fire resistive) paint is rated by its ability to protect structural members based on an hourly rating detailed in ASTM (American Society for Testing and Materials) Standard E119 (ASTM E119).
This standard provides the fire-test-response criteria and procedures for structural materials used in building construction to "evaluate the duration for which" building construction materials and assemblies can either contain a fire, retain structural integrity or both. In other words, fire resistant paint deals with how long a structure can withstand a fire.
Construction elements that should be painted with fire resistant coatings include bearing walls and partitions, columns, floors and roofs, beams, and protective membranes.
The fire-resistance of these components is determined and based on the standard time-temperature curve. In this temperature-controlled environment, building materials receive their hourly rating depicted in the table.
Examples of ASTM E119 Temperature/Time Ratings*
| | |
| --- | --- |
| Temperature | Time |
| 1000°F (538°C) | 5 min |
| 1300°F (704°C) | 10 min |
| 1550°F (843°C) | 30 min |
| 1700°F (927°C) | 1 hour |
| 1850°F (1010°C) | 2 hours |
| 2000°F (1093°C) | 4 hours |
| 2300°F (1260°C) | 8+ hours |
*Please check ASTM for possible updates to these standards.
Fire Retardant Paint
Remember, fire retardant paints have self-extinguishing properties.
Fire retardant paint works by:
Lowering temperature via heat-releasing reactions (cooling the material)
Diluting oxygen with non-combustible gases (making it harder for oxygen to feed the fire)
Insulating underlying materials from temperature rises (protecting the substrate)
These types of coatings are applied to combustible materials, and they need to meet flame spread standards set forth by ASTM E84 (also known as UL 723).
ATSM E84 is used, "to observe the flame spread along with a sample in order to determine the relative burning behavior of its material." In other words, it's used to assess flame and smoke spread when a material (i.e. a fire retardant paint) is exposed to fire.
Fire retardant coatings are measured against two specific categories:
Flame spread
Smoke density
An E84 test is conducted by placing a sample into a Steiner Tunnel. Then, flame progress and smoke are monitored and measured to identify the Smoke Developed Index (SDI) and Flame Spread Index (FSI) of the material. 
Once a E84 test is conducted, the fire retardant coating is graded from class A to E.
Class A fire retardants have a flame spread rating of between zero and 25. These materials are effective against severe fire exposure.
Class B fire retardants have a flame spread rating of between 26 and 75. These materials are effective against moderate fire exposure.
Class C fire retardants have a flame spread rating of between 76 and 200. These materials are effective against light fire exposure.
Class D and E materials have a flame spread rating of between 201 and 500 and are not considered effective against any fire exposure.
 Class
Flame-Spread
Index (FSI)
Smoke Development
Index (SDI)
Class 1 or Class A
0-25
450 Maximum
Class 2 or Class B
26-75
450 Maximum
Class 3 or Class C
76-200
450 Maximum
This is important! You need to know what class your fire retardant paint is in order to remain compliant and pass inspection. Knowing the codes can save you time, money, and headaches.
Other Relevant Codes for Fire Resistant and Fire Retardant Paint
ANSI/UL 263: For North American building codes, American National Standards Institute (ANSI)/ Underwriters Laboratories (UL) 263 is the default Standard for evaluating fire protection of structural steelwork.
NFPA 703: This National Fire Protection Association standard provides criteria for defining and identifying fire retardant–treated wood and fire retardant-coated building materials.
NFPA 286: This standard evaluates the likelihood of a fire within walls, ceiling interior finishes, and textile wall coverings
Selecting a Fireproof Paint
Local building and construction codes will provide key criteria on the standards that must be met by fire resistant and fire retardant paints. Other factors that will govern your selection include:
How are the coatings to be applied (spraying, rolling or brushing)
Interior or exterior surfaces
Color availability
Can a topcoat be applied
Film thickness
Drying time
Cost of product against cost of application
Adhering to the wrong standards can cost you thousands of dollars and puts your facility at risk. Not sure the standards and codes in your area? CDN Paint can connect you with top-rated coating professionals that will help you make the correct decisions.
Fireproof paint manufacturers and suppliers
There are a number of suppliers of fireproof coatings. We've culled four for your consideration and include links for additional information including product data sheets. These links provide suppliers' details on how to apply their product and conformance to applicable standards.
Sherwin Williams Firetex FX9500 Rated for up to four hours of cellulosic fireproofing on structural steel, Firetex® FX9500 has a smooth finish that is suitable for exposed steel in architectural applications. It can be finished with an approved topcoat to prevent chalking or discoloration for enhanced aesthetic appeal.
FireGuard E-84 Intumescent Coating is a water-based, non-toxic fire-retardant, fire-resistant coating that can be applied by rolling, brushing or spraying. While designed for structural steel FireGuard E-84 also be used for fire protection on a wide range of building surfaces including gypsum and wood.
PPG's PITT-CHAR®NX is an epoxy intumescent fire protective coating for use in industries such as oil & gas, chemicals, energy, transportation and defense that potentially involve major accident hazards. Available in matt grey only PITT-CHAR NX can be top coated with a wide range of colors and gloss levels.
FlameOFF® Fire Barrier Paint is an intumescent paint that can be applied by brush or spray to most building materials including structural steel, sheet metal, sheetrock, composite panels and interior woods. Supplied in white only, FlameOff accepts top coats for coloring and aesthetics.
Connect With Fireproofing Experts Today
Fire resistant and fire retardant paints play a critical role in passive fire protection for residential, commercial and industrial structures. Various formulations have evolved to meet specific requirements of painting and coating contractors.
The list above is intended only to help you get started on selecting the fireproof paint that best meets your requirements. If you're still not sure where to get started, CDN Paint can connect you to top-rated coating professionals that specialize in fire-resistant and flame retardant coatings.